5-Star Family Chiropractor in South Austin
Personalized Chiropractic Care For The Whole Family
Since 2018 River City Wellness has provided a place where anyone can come to and find solutions for their pain. We are a full-family health center that focuses on "kids first." We offer pediatric, prenatal, and family chiropractic services and more to our community. Our neurologically focused chiropractic care, paired with a truly patient-centered approach provided by our entire team, is what truly makes us different.
Our goal is to ensure your chiropractic care is both easy and affordable. We accept insurance assignments for auto accidents and workers' compensation cases, and Medicare. We have several affordable payment options for your convenience, including family plans, military, and first responders discounts. All major credit cards, HSA plans, and CareCredit® are accepted. To accommodate your busy schedule, same-day and evening appointments are available. X-rays and INSiGHT® computerized scans on premises for your convenience.
Claim your $37 New Patient Offer today -
Call (512) 768-2030 or request your appointment online!
REQUEST AN APPOINTMENT ONLINE »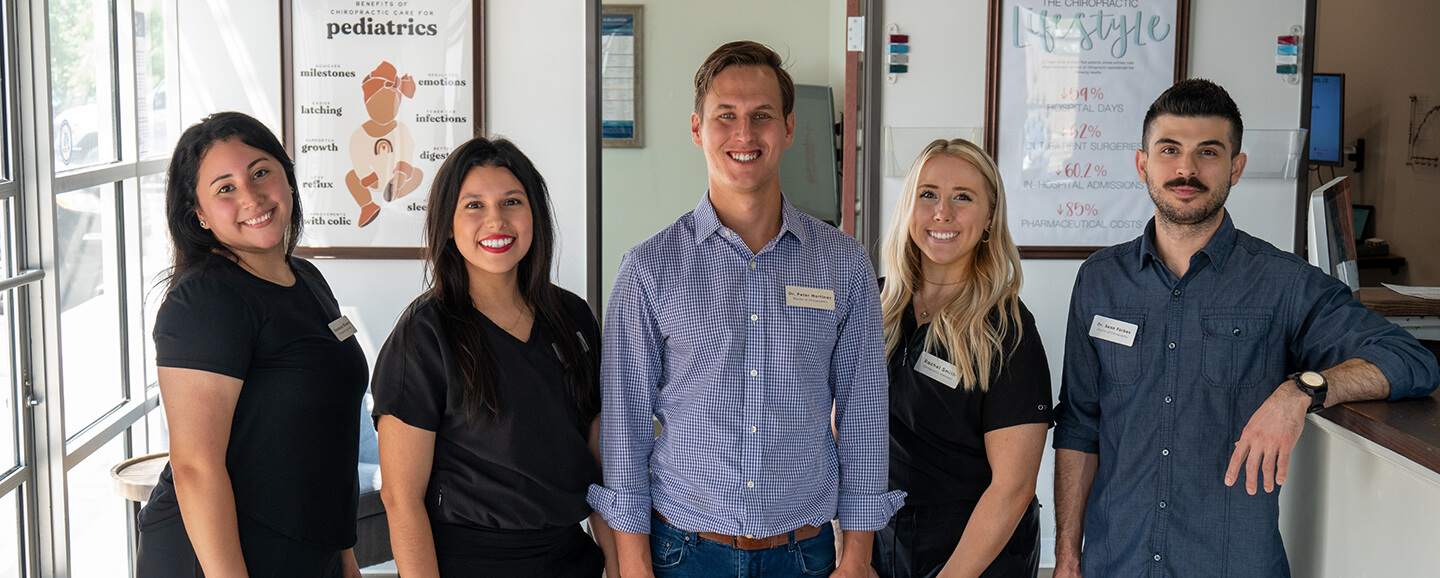 Gentle, Safe & Effective Chiropractic Care
Our team creates an incredible healing experience for the toughest cases, well baby checks, and family wellness care too. The skilled doctors of River City Wellness use gentle hands-on adjustments to remove misalignments and relieve pain. Benefits of chiropractic care may range from a better overall quality of life, improved sleep, more energy, improved mood and focus, and greater work productivity.
Conditions that have shown improvement under our care include:
Pregnancy-related pain
Paediatric concerns
Neck pain
Developmental delays
Headaches/migraines
Back pain
Ear infections
Whiplash
Allergies
Colic
Sciatica
Digestive concerns
Auto accident injuries
Sensory issues
And more
Ready to start your wellness journey?
Call (512) 768-2030 and take advantage of our $37 special offer!
Nurturing Healthy Growth Through Pediatric Chiropractic Care
At River City Wellness, we understand that having a child that's struggling with issues like colic, constipation, sleep issues, neurodevelopmental delays or disorders, behavioral issues, or missing developmental milestones can be stressful. Our unique specialty and expertise in pediatric chiropractic care comes from three main areas—Need, Passion, and Science. With our caring team of professionals, we're equipped to solve the root issues contributing to neurological and behavioral issues in your children.
We know that kids are truly meant to be healthy, not sick.
With effective chiropractic care, children can sleep better, have a stronger immune system, improve digestive issues, and have everything work better, allowing them to thrive and grow as designed.
Unlock your child's full potential with safe and gentle pediatric chiropractic care -
Call (512) 768-2030 or request an appointment online to learn more.
REQUEST AN APPOINTMENT ONLINE »

Start Your Care Today for Just $37