Chiropractic Care
At River City Wellness, we believe the body is a self-healing, self-regulating organism. To explain chiropractic, you just have to know that the brain, spinal cord, and nervous system control every bit of healing and functioning in the body. The only way for the brain to communicate is through the nervous system, and it's surrounded and protected by the spine.
Chiropractic care is focused on maintaining a healthy nervous system, enabling it to rest, relax, heal, grow, and adapt—the five essentials. Our doctors assess the alignment of the spine and remove pressure from areas of subluxation or misalignment to improve communication and healing in the body.
NEW PATIENTS

How We Help
Our process starts with our doctors taking the time to really listen to your concerns, work together to set goals for your care, and dive deep with the most modern technology that allows us to truly assess exactly where your nervous system is stressed, stuck (subluxated), exhausted, and not functioning properly.
With INSiGHT™ scanning technology, our team receives objective data regarding the health of your nervous system. The three scans—SEMG, thermal, and heart rate variability—provide a complete picture of what's going on in your body. This non-invasive diagnostic tool is safe even for infants and young children.
Common Conditions
Conditions which have shown improvement under our care include
Back pain
Neck pain
Headaches
Sciatica
Hip pain
Shoulder pain
Digestive concerns
And more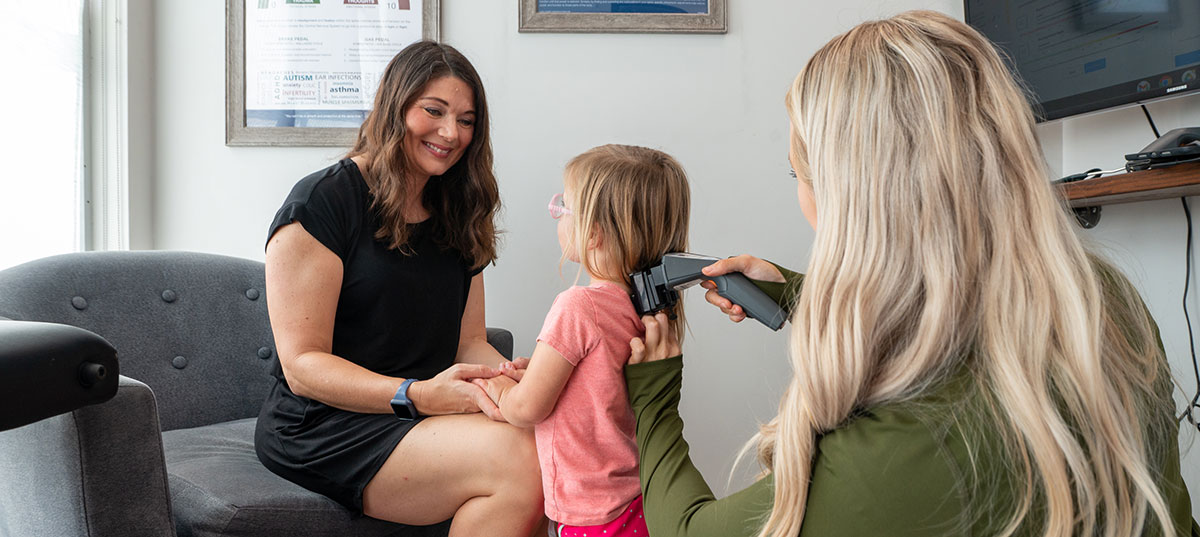 Tools and Techniques
Once we have a complete picture, a care plan is created to address your individual needs. Using neurologically focused care, our doctors customize your adjustment, whether manual, hands-on methods or instrument-assisted. We may use a combination of techniques to give you the best results.
In addition to manual adjusting, our doctors have been certified in the Webster Technique by the International Chiropractic Pediatric Association (ICPA). This technique provides moms-to-be specific care to optimize their pregnancy.
We also have the Activator® and ArthroStim® adjusting instruments, an extremely gentle option for patients who can't tolerate manual adjustment, as well as infants and children. Whatever the method, our goal is to reduce pain, restore function, and get you back to living the life you love.
We're Here for You
Our team of professionals is here to help you achieve your health goals. Call today to schedule an appointment!
CONTACT US

Chiropractic Care | (512) 768-2030