New Patients at River City Wellness
Welcome to our practice! We're so glad you chose us as your healthcare provider. Before you come to the practice, we ask that you complete and return the forms you should have received when booking your appointment. Please do not work out or engage in any strenuous activity for at least two hours before your appointment.
We suggest wearing comfortable clothing and want you to be aware that one of the scans involves access to the skin on your back; gowns will be provided.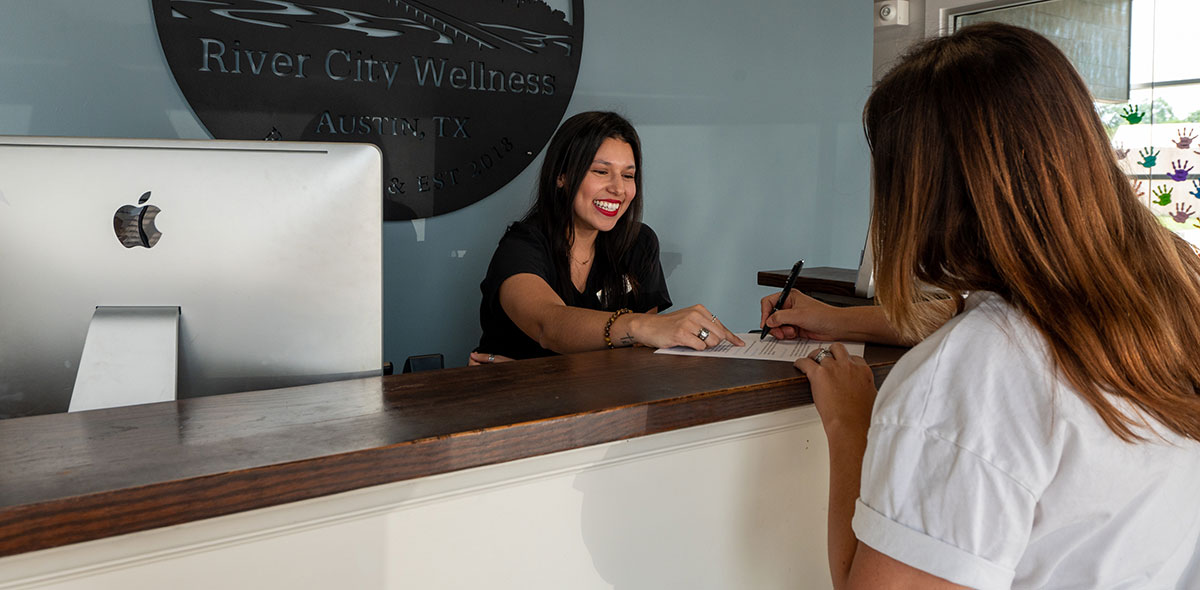 The Process
Our process involves five steps:
STEP ONE: Consultation
The first step is scheduling a consultation with one of our incredible doctors. We dive deeper into your case history than most other doctors, really listening, and taking the time to find the root causes of the presented health challenges.
STEP TWO: Scan and Plan!
Our team does a full exam with INSiGHT™ scans, which find, measure, and quantify how much stress and tension there is in your autonomic nervous system. Our doctor will then tailor a personalized plan of care based on what we find in our examination, coupled with what we learned during the consultation!
STEP THREE: Plan in Action!
By putting together your unique case history findings (traumas, toxins, illnesses, etc.), our neurological exam, and INSiGHT findings, we can tell how frequent and for how long you need adjustments. There's no "one size fits all" or "cookie cutter" approach at our clinic.
STEP FOUR: Report of Findings
You'll sit down with our doctor at what's called the report of findings visit, and go over all the findings. The care plan will be discussed, and any questions and concerns are answered.
STEP FIVE: Adjustments
With safe and gentle adjustments, we get right to work on relieving the tension and stress from your nervous system! Our neurologically focused chiropractic care helps restore function and allows your nervous system to self-heal as it is designed to do.
We take the time to explain and educate our patients each step of the way, and the path to healing, restoration, and full health and happiness for your family will be straightforward and never complicated!
Financial Responsibility
Before your first visit to our office, our staff will call to confirm your appointment and go over what to expect and what financial options are available.
Our office accepts insurance assignments for auto accidents and workers' compensation cases, and Medicare. All other care is on a cash basis; payment is expected at the time of service.
We have several affordable payment options for your convenience, including family plans, military, and first responders discounts. We accept major credit cards, HSA plans, and CareCredit®.
Book Today!
Ready to get started? Call us today to schedule your visit.
CONTACT US

New Patients at River City Wellness | (512) 768-2030